5 Things to Check while Hiring Electrical Contractors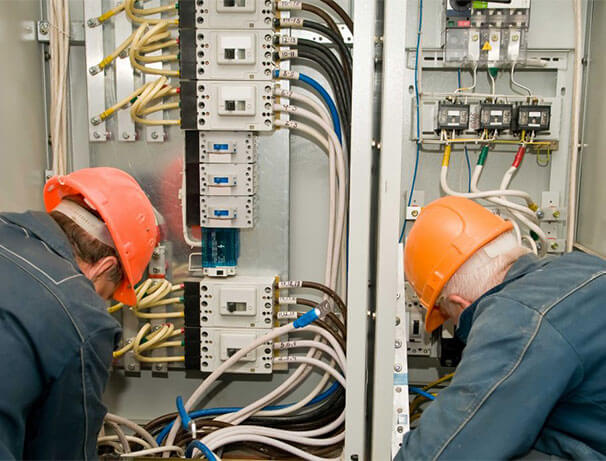 When hiring electrical contractors, it's essential to ensure that you select qualified and reputable professionals.
Tutor Electrical Service, Inc. provides electrical contractors in Dallas, Fort Worth, Arlington, TX, Burleson, Grand Prairie, Midlothian.
Here are five things to check before hiring electrical contractors:
License and Insurance: Verify that the electrical contractors you are considering have the necessary licenses and permits to operate in your area. A valid license demonstrates that they have met the required standards and regulations. Additionally, ensure that the contractors carry adequate insurance, including liability and worker's compensation coverage, to protect you and your property in case of any accidents or damages.
Experience and Qualifications: Assess the contractors' experience and qualifications in electrical work. Inquire about the number of years they have been in business and their expertise in handling projects similar to yours. Experienced contractors are likely to have a better understanding of complex electrical systems and can provide efficient and reliable solutions.
Reputation and References: Research the contractors' reputation in the industry. Look for online reviews, testimonials, or ask for references from previous clients. Contact these references and inquire about their experiences working with the contractors. Positive feedback and recommendations can provide valuable insights into the contractors' professionalism, reliability, and the quality of their work.
Safety Standards and Practices: Electrical work involves inherent risks, so it's crucial to hire contractors who prioritize safety. Inquire about their safety standards, protocols, and training programs for their employees. Ensure that they adhere to industry best practices and follow relevant safety codes and regulations. A commitment to safety demonstrates their professionalism and reduces the likelihood of accidents or hazardous situations.
Cost Estimates and Contracts: Obtain detailed cost estimates from multiple contractors for your project. Review the estimates carefully to understand the breakdown of costs, including labor, materials, permits, and any additional charges. Compare the estimates and consider the value offered by each contractor. Once you choose a contractor, ensure that all terms, costs, and project details are documented in a written contract. This contract should include project timelines, payment schedules, warranties, and any other agreed-upon terms.
By checking these five aspects, you can make an informed decision when hiring electrical contractors and increase the likelihood of a successful and safe project. Please call us without any hesitation.